About Me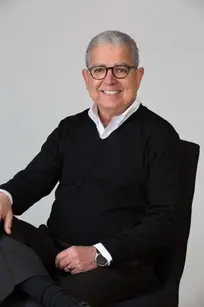 Dr. Steven Kaufman specializes in individual, couples and family therapy. He maintains a private practice in Huntinton and Great Neck, New York.
With over 40 years of experience as a psychotherapist and family therapist, he works with a broad spectrum of clients. Among his areas of expertise are individual, couples, and family therapy.

He is an interactive, solution-focused therapist, where self-awareness and insight into one's behavior is considered essential, while the ultimate emphasis is on real change. Change occurs at multiple levels including thoughts, expectations, feelings, and behavior. Such change should pass the tests of being specific, attainable, measurable, and observable. His therapeutic approach is to provide support and practical feedback to help clients effectively address their personal life challenges. He integrates complementary methodologies and techniques to offer a highly personalized approach tailored to each client. With compassion and understanding, he works with each individual to help them build on their strengths and attain the personal growth they are committed to accomplishing.
Education
Ph.D.

License, Certifications & Awards
Licensed marriage and family therapy
Additional Training
Professional Activities and Memberships:

American Association of Marriage and Family Therapy
American Psychological Association
American Counseling Association
American Orthopsychiatric Association